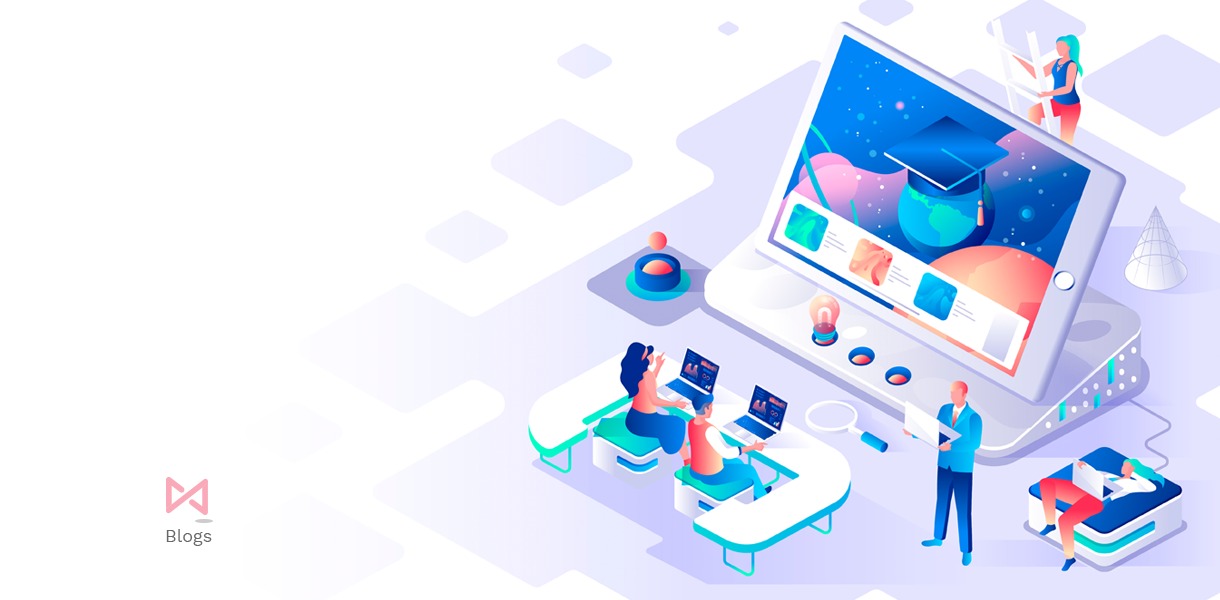 Digitalization has helped the education industry to reach the students without much effort. Investing and marketing are required for any business. Marketing ideally helps you to reach your targeted goals. Marketing includes various aspects to be taken into account. If any of the aspects has remained unturned it would cost your growing success. You need to stop and think where you will get your ideal student, at which place students reside the most, and which media you will use to reach them. You may already have tried many digital marketing ideas for online training courses but is it missing its charm?
Before starting your online training, you need to start some research work to market your training classes.
You should gather information from the market to reach your targeted and ideal audience, to engage them with you and your competitors in your training sector. There are many ways you can do marketing and surveying online.
Once you get the information and planned the strategy to market your online training course you need to go through these digital marketing ideas for online training courses.
These ideas are strongly recommended by the online training brand marketing agencies.
1. Tell your Brand Stories
You will be having some stories behind your brand. Showcase them instead of keeping it to yourself. Your brand journey and its highlighted success stories are trust tool towards your brand. It not only gives information about your brand, but it also represents what unique efforts you have taken to reach the place wherever you are now.
You can be a guest on podcast show or you can create your podcasts. It will help you create a connection with the listeners. When you create a podcast you can keep the content responsive as communication is the best way to engage people. As everyone knows, keeping people engaging is very important for marketing.
2. Work effectively on Blog Strategy
A blog can connect straight to the heart. It is not just a statement but is the truth. Write a blog on any topic of your course. Highlight it on your website or any other platform which helps people to learn and educate about your brand. It also helps with building SEO.
Your blog content should reflect your expertise in the topic - to gain engagement, your blog should contain some new information about current affairs and industry - it is to show how much updated you are with the latest knowledge. Your quality content helps you to gain the attraction of your potential students.
You can add some presentations, some articles, guest lectures, stories of your successful student, etc. to add value to your reputation.
3. Start your YouTube channel
YouTube is a platform where you will get a large number of audiences. YouTube is the second popular search engine in the world in which people use it to find various purposes. You can add some presentation videos about a chapter explanation or a topic explanation. Your video content can keep more people engaged in it if it is audible and clear. Hence, make sure that you make effective use of your speakers and camera. Try to make quality content by editing it. People automatically share the video link once they like it and you in turn reach a large pool of audiences.
4. Use a Quora Platform
Answering the Quora questions can help you to showcase your talent. It is an innovative way of marketing. As quora is a Q & A platform, you can get engaged to various questions. Some might be industry-based, the newest questions about the market, etc. It will help your followers to know more about your expertise and your knowledge in that particular subject.
5. Inter-link your social media accounts
Your consistent online presence plays a vital role in building awareness of your brand. When you show your online presence it will help you increase credibility. Start giving your ideas and share your thoughts on various topics on the social media community. If you have interlinked your accounts and have managed them to link with your website then it will help people to reach you easily. The whole and sole information about your training program will help you to keep people engaged.
6. Work on email promotions
E-mail is the oldest and most trustworthy way to reach your audience. It is the professional way to invite audiences to your brand. It is a direct way to communicate with people and people take e-mail very seriously.
7. Publish e-book on Amazon
There is an increase in the number of searches for explanatory notes. Your notes may help some of the students. If they like your written notes, they might be your potential students. Hence, choose an easy language while preparing your notes. Give your book an attractive title. Use words such as how-to or tips and ideas while giving title to your book. It is also called as words optimization to build credibility.
8. Share some chapter explanation for free
Giving some explanation for free is not going to harm you in any way. It is going to help you to engage more people with your brand. People are not ready to pay for the things they don't know about. Give them something for free so that they can know about your teaching style and methods. It will help you to build awareness and trust in your brand.
9. Include other instructors in your training course
Suppose you are an expert in one subject. It will limit admissions to your classes as people want to have everything in one place. Hire one or two additional instructors with expertise in another subject. It will help you to increase the number of enrollments and engagements to your brand.
10. Make easy payment plans for students
Payment is important for both you and your students. Make sure that you attract them with some good payment plans. It may include discounts, monthly package quarterly packages, or yearly packages. Your discounts may help you to engage more audiences to your website.
You should remember targeting an ideal student is very important for marketing.
Remember, a planned marketing strategy is a stepping stone to success.