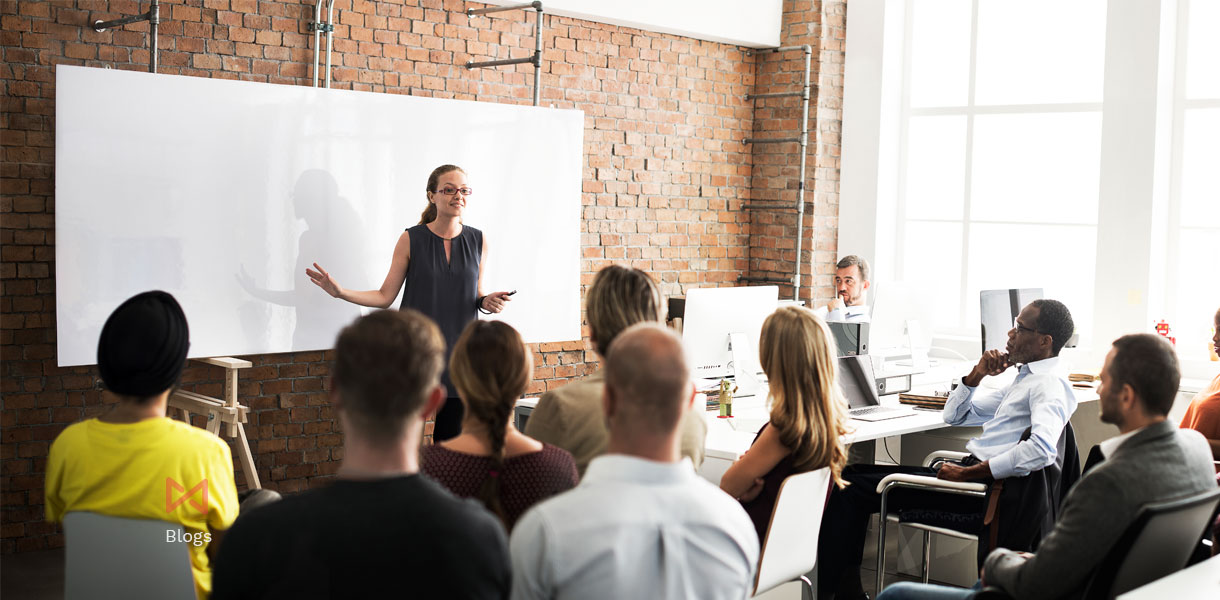 How to develop a marketing plan to promote your training program?
A marketing plan for promoting your training program is important so that you can drive prospective candidates to your training program. Your training program can provide many benefits to your prospective candidates. It would help them in improving their career prospects and give clarity and direction to their future. Your training program will do a very good job by training and equipping your candidates with the latest skills and techniques so as to meet the current demand for employment and have better job opportunities for them.
Without a marketing plan, you don't know where your path is leading to. Even you don't have an idea if your training program has reached to the prospective candidates or not. A good marketing plan can do wonders for your institute as well as your candidates. You have invested your fund in creating and developing an environment, infrastructure, dummy models, equipment, etc so that your candidates can get a feel that they are into a real working environment. Now, it is the turn to get business and grow your training program so that people enroll themselves with your program.
With this objective, we have worked on a project, Happy Hours, which is the leading pre-school of Bhubaneswar, located at Sahid Nagar. The pre-school has introduced Montessori's Teacher Training that is an internationally certified Montessori Training center in Odisha. Over the last 14+ years, the training center has trained over 500+ pre-school teachers with the internationally accredited Montessori teachers training program. We as a Brand Marketing Agency, understood their major challenges, their objectives, and designed a comprehensive and unique marketing plan that would help to achieve their business objectives. 
Here is how we have worked on the entire project and the steps followed to design a marketing plan to market the training program.
1.    Determining the target audience: Before starting marketing and promotional activities, it is important to understand and determine who your targeted audience is. For whom you are designing your marketing plan and who are the ones going to be benefitted by your training program. Determining your target audience helps to craft the right procedure, deliverables, messages, marketing, and promotion of the program. For example, The Montessori Training program is designed for the home-makers, aspiring teachers, graduates, and our marketing collaterals are designed in such a way that they reach the target audiences.
2.    Communicating the program goals: You need to clearly communicate the goals and objectives of your training program. What business goals and objectives you are going to fulfill through your training program. To generate more leads, to establish yourself as a brand, to build your brand authority amongst your niche, etc. The goals differ from business to business.
3.    Designing the marketing plan: The next step is to plan how you are going to market and promote your training programs, which communication channels to be used, planning to build an online presence, designing, and how to execute your plans.
4.    Website: A website is an integral part of when you are into marketing your products & services. As it is the only source where your targeted audience or potential candidates know about your presence and can have all the detailed information about your training program details. Your website is the face of your brand. Hence, it is important that your website should reflect your brand. Invest in a well-designed, mobile-optimized, and SEO-optimized website. You can visit the Happy Hours website here.
5.    SEO: SEO is the practice of optimizing your website to rank high and appear on the SERP. The objective is to improve your website rank and get more traffic to your website so that it gives you more business. The website is made SEO optimized by working on both on-page and off-page SEO aspects of the website. 
6.    Social Media: People have made their presence across all social media handles and are most active on social media. This is the right platform where you can promote and market your training program. Create a page of your training program and put all the necessary information about your program. Be consistent and keep regularly posting about your training program. Use relevant hashtags so that your posts appear on the top. Join different groups and promote your training program and post relevant content.
7.    Content Marketing: Content marketing aids in the process of SEO. When you create content that addresses your audience's questions and queries, your website tends to receive more traffic. This helps to create a large base of followers and visitors for your website.
Our plans are customized and are designed as per the requirements of the clients. We ensure we deliver the best to our clients. Our strategies and approaches are result-driven. 
If you are looking for marketing and promoting your training program, then we are always ready to help you!