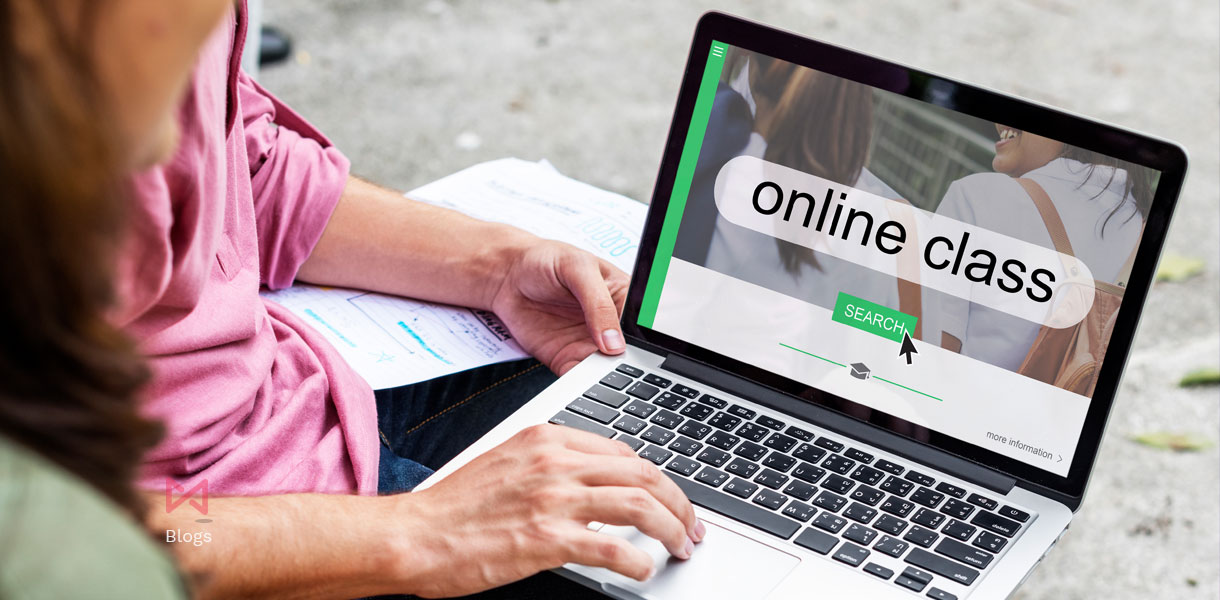 Launching an Online Class is not an easy task. Many people are skeptical before launching an online class. Launching an online class for your learners requires trained & skilled teachers who can adjust and work on with the latest technologies, good connectivity, a pre-planned infrastructure, software development, and of course a full-fledged working website. 

Online Classes are the future of Education and major source of skill development. Students those are completely stuck up with their schools or colleges regular schedule find that online classes are the perfect source where they can work on skill development, enhancing and upgrading their skills and learning about the new trends. Working professionals also are interested to work on their skills so that they can switch over to better opportunities. But that's not possible by going to Institute, sit there, learn something, and then come back. They can't disturb their routine of attending lectures or office. Online classes tend to be the best way to learn something new and innovative. 

During this COVID-19 times, when most of the training institutes have been shut and for how long they would be shut, there has been no clue. At such point of time, you might have thought of taking your offline classes online. Yes. It is possible. 

Here are a few steps which will help you to launch your online classes: 
1.    Developing a website
The first step to launch your online school is to develop a website where you will launch your different online courses. Ensure investing on a full-fledged website, which is secure, has a safe and secure payment gateway integration, a beautiful template to attract learners, etc. Also ensure that your website helps to build your brand identity by adding your logo to the website, right selection of color palettes, tagline, etc.

2.    Define your training goals
The goals of launching your online classes should be clear. You need to clearly define your business goals like what financial and other growth outcomes you want to have through your courses, your teaching goal like what to include in your courses, and clarify your learning objective so that your learners know what they will achieve after completion of your course.

3.    Core Skills of your online class
The next step after developing your website and defining your objective is to decide the core skills upon which your online class will present its learning content. It is advisable to look after the new and latest trends that are currently in the market and launch your online classes on those trends.

4.    Course Outline
After you have decided on your core skills, you need to create your course outline by dividing the course into main topics and sub-topics. This would help the students to understand what your course comprises of.

5.    Build your online course content
Put all the information that you have collected and start building content out of it. You can include images, PowerPoint presentations, pre-recorded videos, support articles, etc, to make your content more meaningful and deliver important and complete information. 

6.    Publish your content
The next step is to compile all your information and produce videos for your online courses. Make sure the video and audio are clear so that the learners don't face any problem. Keep your content precise and don't add unnecessary information to your content to avoid distractions. Select that information that will match your learning objectives. 

7.    Finding learners for your courses
Just because you have launched your online classes and courses doesn't mean that students would find and reach you. You need to work on marketing your online class so that learners are aware of your presence. You can use social media marketing, E-mail & SMS marketing, etc. Your targeted audiences are the students who are looking for learning new skills. And the students have made their presence on social media and are most active across all the social media handles.

These are the basic steps needed to be followed when you have decided to launch your online classes. You can always work on adding core skills to your online courses that are trending in the market. Make sure your offerings are genuine and provide values to your learners so that your students can make the most use of your courses and new skills.