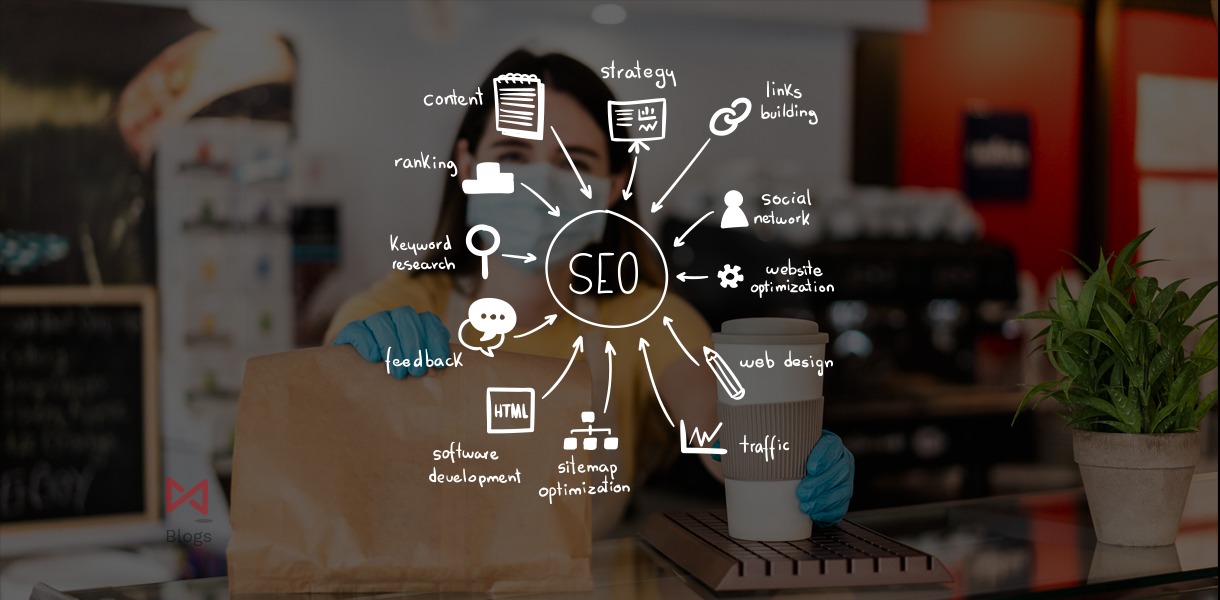 Search Engine Optimization, known as SEO is the practice of optimizing your website to rank high and appear on the SERP. The objective is to improve your website rank and get more traffic to your website so that it gives you more business.
The website is made SEO optimized by working on both on-page and off-page SEO aspects of the website. Your website can rank higher and get more customers for any local searches. You need to know the right techniques to work on your website's SEO. You can take the help of a Digital Marketing Agency for restaurants who would give you the best results in food marketing.
Benefits of having SEO optimized website:
• Increase traffic to your website
• Increase in online orders
• Increase in reservations
• Brand awareness
• Customer Engagement
• Increase in Revenue
Many tips can help you with your SEO. We here suggest some few and basic SEO tactics that will surely help to have your website optimized for SEO. You can hire a Digital Marketing Agency for restaurants to take up your restaurant's SEO activities.
1. Keyword Research:
Keyword research is an important and crucial part of your SEO strategy. Your website has to rank against some most searched keywords. That is only possible when you have conducted keyword research and targeted the keywords for which you want your restaurant to rank. You can use your targeted keywords for on-page optimization of your websites and have keyword-rich content on your blogs or web page.
2. Local SEO:
Local SEO is a great way where diners can find any local restaurants near their locality. Google My Business (GMB) is a platform where you can list your business and when any local search happens, you may appear on the SERP. Optimize your GMB profile by including your restaurant's name, website, menu, photographs, and contact number.
3. Mobile-Friendly Website:
Almost everyone uses the phone to surf the internet. Hence make sure your website is mobile-friendly or else it won't appear in the SERP and may give an unpleasant experience to the users.
4. Be Consistent:
Be consistent while listing your restaurants on multiple directories. Google won't prefer inconsistent listings and it would harm your website's ranking. Use the same and exact business name, contact number, location, website, social media links, etc., for all business listings.
5. Set-up Google Analytics:
It is important to know that what are you working on is giving you results. Make sure you have set-up Google Analytics on your website so that you can know and keep track of the number of visitors and their location.
6. Social Media:
Promote your restaurant business on social media handles. Give all the basic information on your Facebook page and mention your website too. Be active across all your social media handles. You can create and post shareable content so that people know about you and search for you on the Internet. Have a call-to-action button and focus on reviews: You may start receiving huge traffic on your website, so now it is important to turn your visitors into business. Hiring a digital marketing agency for restaurants will help you to professionally manage your restaurant's social media communications.
7. Have a clear and simple call-to-action button or integrate a contact form so it makes it easy for the visitors to book a reservation, place an order, or to contact your restaurants quickly.
Encourage your customers to leave real and genuine reviews about your restaurant and rate your services on Google My Business.
Apart from these, you can start your blog page and share some unique write-ups on your blog page and share them on Social Media. Make sure you are working on creating a loyal customer base and are regularly in touch with your customers.
Keep monitoring your Google Analytics and track the number of visitors that your website is receiving and their location. This helps you to know if your SEO strategies are working and getting your results or not. Or else you need to make some changes in your plan. You can connect with us as we are a full-fledged Digital Marketing Agency for restaurants at Bhubaneswar.