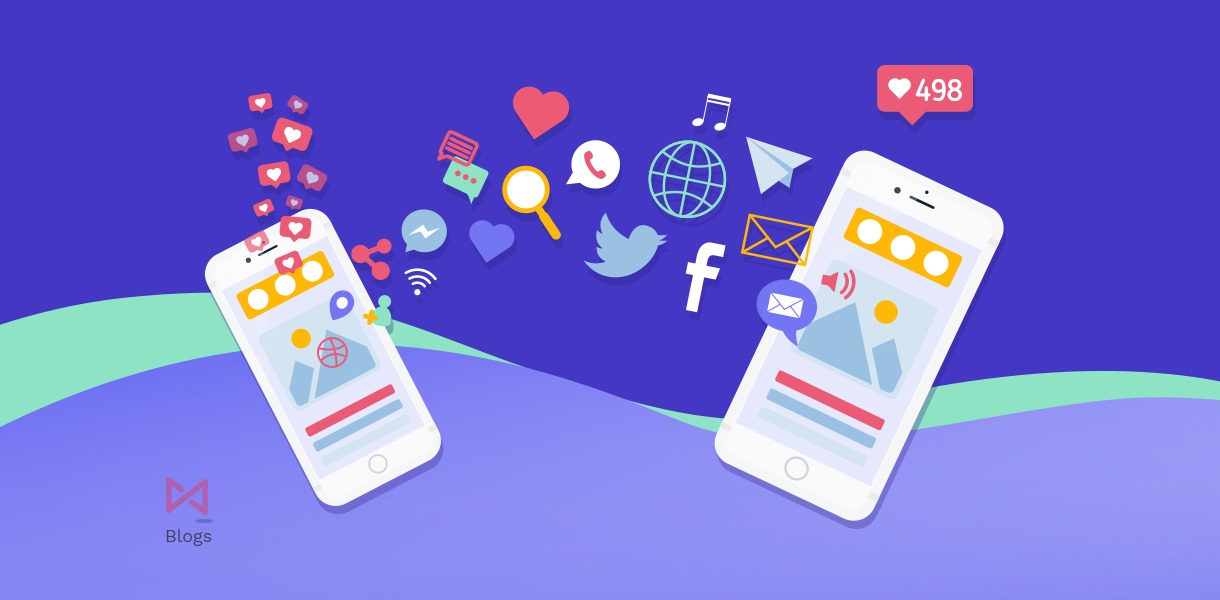 The food delivery business has been a huge business for restaurants. Apart from serving food to the diners in the restaurant, they can also grow their business by delivering people their favourite food at their doorstep. This has been made possible by the restaurant website development companies that have encouraged their clients to make their presence online. Also, more people prefer to order food over the Internet, which is hassle-free, convenient, and is time-saving. Just by browsing through the food delivery website/application people can place their order in a few minutes and can kill their hunger.
Many entrepreneurs are ready to invest in a business where they can get maximum returns on their investment. As said earlier, the food industry has been growing tremendously because people never stop themselves from having their favourite meal. Every business has made its offline presence online. The food industry has also been upgrading itself and some start-ups have grown successful and have taken the online food industry to the next level with the help of restaurant website development companies that are into designing custom websites/applications for their online food delivery business.
Why are people getting more into online food delivery?
Because ordering food online is the simplest and easiest way to save one from cooking food. The 9 to 5 working professionals, the corporate world, students, and working professionals are the ones who are looking for doorstep delivery of food.
Apart from this, people are always looking for a new variety of food, appetizing dishes, and cuisines.
Here are a few ideas that will help emerging entrepreneurs who want to invest in the food industry or want to take their home-based food business to the online level. With the help of a restaurant website development company, they will help you with your online presence.
1. Decide the process of food ordering:
For a successful food delivery business, you need to decide how the users will use your app/website to place their order.
The most common flow is:
a) People go through your website/application and browse the restaurants listed by your business. They choose the restaurant, browse the menu, add items to their cart, apply offers if any, and then proceed to check-out.
b) After check-out, they provide all the information for the delivery address and then make the payment. They can opt for Cash-on-Delivery mode or use any electronic mode of payment.
c) After successful payment, notify people that their order has been accepted and being prepared.
d) Keep updated the customer about their order and notifying them of the timings when they would be receiving their order.
2. Basic features for your platform:
Decide your basic features for your online food delivery platform that would ease the usability of your online platform for your customers, restaurant managers, and the admin.
For customers, have an easily navigated menu, registration/sign up, log in, order placing, restaurant details, cuisine filters by restaurants, offers, coupons, and a safe & secure payment gateway, and help & support features.
For restaurant managers, have a sign-up, login, category options for their food, payment mechanism, a dashboard for accepting and managing orders, order status & tracking, and help & support features.
For admin; Login, chat features to handle customer grievances, strong database to keep all the information of restaurants and customers, payment options, website and restaurant management, and order management.
3. Designing the platform of ordering food:
After deciding the flow of placing the order and the basic features, the next step is to implement these features and processes on the decided platform for your online ordering. You can either design a website or application or both for your food delivery business. You can hire a restaurant website development company that will help you with the further process of developing and designing a full-fledged custom website.
4. Create and maintain a list of restaurants:
For the success of your food delivery business, you need to identify and list all the restaurants in your target location. You need to collect and maintain all the information on restaurants such as the area of delivery, menu, contact details, etc. While partnering with the restaurants, you need to agree with the restaurant the commission percentage on each order and the pay-out structure. Further, you need to hire delivery executives and explain their roles and the process of delivery.
5. Marketing of your food delivery business:
After everything is done and executed as per the plan, the next step is marketing and creating building brand awareness of your food delivery business. You can follow these 7 Marketing ideas to grow your online food delivery business.
If you are planning to start or own a food delivery business, then it is the perfect time you can start and collaborate with the restaurants and support small and local food businesses and help them and yourself in growing your business. If you are looking for a restaurant website development company, then connect with us and we can help you with a custom website for your business along with marketing services for your website.