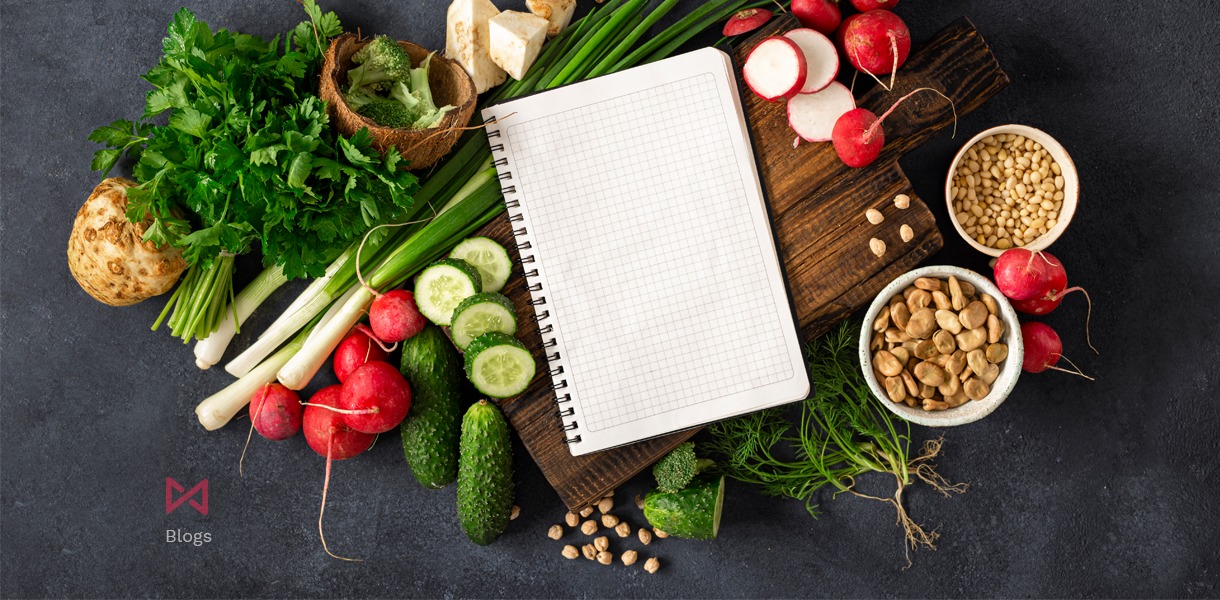 Nutrition plays an important role in living a healthy life. It is a challenge for the wellness industry to bring a change in the eating behavior of people. People are no doubt turning health freak but there is a huge gap between them and wellness. People know what to eat but they are unaware of when and how to eat. It becomes a challenge and competition for the wellness industry to reach health, nutrition, and wellness rightly to the people.
Brands in the wellness industry at competitive level market their products to increase awareness about their brand. They use top-level strategies to beat the marketing competition here are some tips that should be followed for wellness and nutrition marketing.
1. Categorization of the target audience
We know that every age needs different wellness and nutrition. If you randomly market your brand will not help you in targeting the audience. The categorization of your target audience may help to gain the right number of customers. Age-wise identifying and customizing as per their body will help them get the right nutrition which will directly increase the business.
2. USP
The market is broad and there is competition at every step. So, proper marketing of the products of nutrition and wellness makes it necessary to use the correct and right path. Know the core strength of your product and where your brand stands in the market is key to sustain in the market. Develop your marketing content surrounding your USP that makes the brand more long-lasting.
3. Marketing through e-mails
Some of the proud and successful businessmen swear on marketing through e-mails. It is the professional platform where the advertisement is seen as a business and not just promotions. E-mail campaigns can also help you to gain and respond to reviews.
4 Social Media Posts
Social media has the power to build a community for likeminded people. Here people can like comments, share; subscribe to their ideas with each other. Building awareness about your brand as well as wellness and nutrition will have a huge platform here. Posts in the form of blogs, photos, gifs have a huge response from social media.
5. Video Posting on Social Media
We all know visual posts impact highly on people's minds. They remember you if they like your video. Posting videos about your brand's social interaction and awaking them about health and nutrition can help you increase in clients and growth in engagement with the audience.
6. Nutrition Content
Delivering the right content at the right time and the right platform makes your content marketing more effective. It would be worth your efforts if your content creates an emotional connection with the audience. Your right content should consist of blog posts, followed by healthy recipes and some additional nutrition and wellness tips. You can also share content about the benefits of exercises for different categories of people.
7. Holistic Nutrition and wellness counseling session
In addition to all your marketing efforts, you can add nutrition and wellness counseling sessions at various platforms. This will realize people how important is health and nutrition for our body and how there is ignorance among people regarding it.
8. Create review opportunities
To use a review as an opportunity, you should create a space for review. For that, you need to ask for reviews through all the digital marketing nutrition sites you have created. It will help people to communicate about their queries which in response enables you to market your brand.
8. Quiz Contest based on Nutrition
Engaging the quiz contest online via various social media sites will enable the people to learn about the nutrition-based product and its advantages if used correctly. It will cater to build health consciousness. By giving the discount to those who win the contest or quiz, you can market the product which in turn will create a relationship with the client.
9. Sharing Positive reviews Online
Displaying the positive feedback of people builds in mind the positive reputation of nutrition and wellness brand in the people. People trust on honest reviews by people. It can help you as a golden word of mouth- the oldest and trustworthy form of marketing.
10. Use influential marketing
Take the help of professional influencers and bloggers for marketing. Considering them as a tool of marketing can help you to welcome a new audience as well as engage them with your brand. They know what people want and have the power to influence people by delivering them the right information.
11. Marketing locally through radio
Local establishment of the nutrition product is important to gain popularity globally. Once you capture the market, you will be able to turn the table around. The way to do is radio adds. They here FM's for songs during the drive. You can advertise in between the songs, Live chats with the radio jockey of the local place that will make you and your product reach.
12. Developing a fitness app
Today's is the world of digitalization wherein people are constantly on the desktop or mobile. The fitness apps will make people aware and track the nutrition of the body and health monitoring. The more versatile the app is, the more will be the people getting conscious about their fitness, and more will be your reach.
13. Website:
Anything today requires a face on Google. The website is the easiest way to be on it. This will help to display the nutrition product and all information about it. The direct contact details of the company, navigation maps will help the client reach you. Even many links can be uploaded on the web page for the additional advantage to be unique in the market.
14. Consistent online presence
People will remember you if they feel your presence consistently. Be consistent with your marketing strategies. Timely posting your views and promotional videos are important. People will take your brand seriously as they will create a bond with you. But take care that you don't overdo it.
15. Landing pages
Landing pages are a new trend. You don't have to give any information about you always. You should only create a link so that people won't get lost when they are up to find you. If you host an event or content and want to stream at the same time you want people to visit your website, create an RSVP post on Facebook. Take care that when people click a link they reach you easily that shows interest by signing in for the event.
Wellness and nutrition marketing not just aware people about nutrition supplements or products, but they also change the behavior and lifestyle of the people. It is healthy. 72 DPI Skillz helps you professionally to market your vision of a healthy lifestyle.