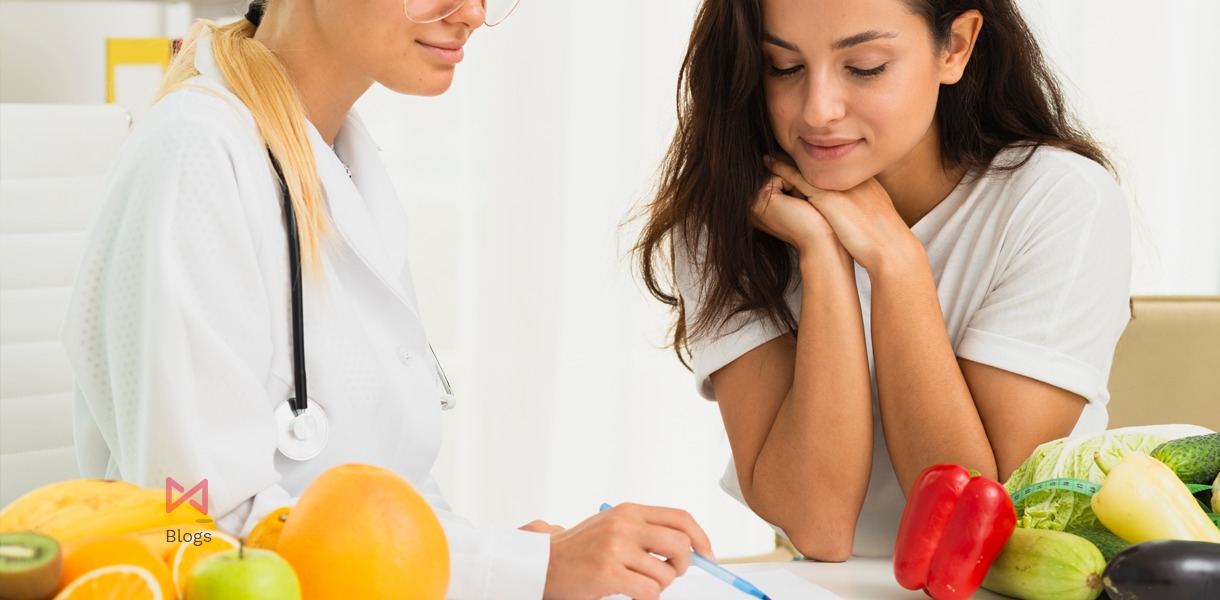 To become a successful dietician or nutritionist with your practice, it requires building a strong brand and marketing your brand in an approach that would attract new clients and retain your existing ones. The success of a nutrition practice is only possible when you can attract more and more clients for your practice, who are satisfied with your services and are willing to consult you and take your pieces of advice. You need to have a well-planned nutrition marketing strategies to grow your customer base and keep your business growing.
The global health & wellness market is growing at a huge pace as people have become more nutrition-conscious. With more and more nutritionists coming up, you need to create and emerge as a brand that is always on the top. It is only possible when your clients have a relationship of trust and confidence with your brand. Hence, you need to have such long-term nutrition marketing strategies that focus on attracting and retaining your targeted audience and building a strong relationship with your clients.
Here are few nutrition marketing strategies that can be followed by the nutritionist to get them more clients and retain them:
Define your target audience: To gain clients or attract potential with the rising competition, you need to define your targeted audience. Being a nutritionist, you can attract professional athletes, instructors, health-conscious individuals, or beginners who want to lead a healthier life but need motivation.
1. You need to focus on creating content that would target these groups and would answer and their queries and motivate them to take a step forward of healthy living.
2. SEO:
Focus on optimizing your website to match the SEO standards. You need to work on both on-page and off-page SEO to make your website rank high on Google. Focus on the right keywords and make sure your web-page content and your blog or articles on your website are keyword-rich. Also, work on optimizing your business for Local SEO. You can hire a digital marketing agency to work for your SEO. SEO should be the priority of your nutrition marketing strategies.
3. Content Marketing:
Being a nutritionist, you can create numerous content for your blog. Having a blog will take your online search to a higher level and improve your SEO. Think and list topics that could address the questions of your potential clients related to your niche. As people search for information online, they will be able to read your articles or blog, and then navigate to your main website to learn more about your services. If they are interested in your services, then they will consult you. And this will be a successful conversion.
4. Present case studies:
A case study is an integral part of your nutrition marketing strategies. You can create a well-detailed presentation that describes the client's entire transformation journey. Starting from their problems, your wellness and nutrition advice, the result, and experiences. Case studies may seem practical to the viewer and your viewer can trust you after learning about your past cases. And maybe they can consult you soon.
5. Social Media:
Social Media should be included in your nutrition marketing strategies. It is such a platform where you can target your potential customers easily. The Millennials have made their presence on different social media platforms are more interested to learn and play a nutritionist as they tend to be more conscious about their health. You can post visuals, videos, healthcare tips, healthy ideas, etc, on your feed to keep your audience engaged. Using Instagram, you can post with the most relevant hashtags that will help your posts to appear in front of the right audience. Using Facebook as a part of your nutrition marketing strategies, with the help of a professional Facebook page and forming a group of nutritionists and your customers would help you to reach out to potential customers. Make sure your Facebook page and profile seem professional and you update your feed with quality, engaging, and shareable content.
6. Deliver easy and flexible nutrition plans:
Make sure that your nutrition plans are not complex, easy to follow, and are flexible that is adding more than 1 option for a particular diet or meal. This would help your clients to follow up with your plans easily and they can follow your diet plan easily, despite their busy schedules. This should be a part of your nutrition marketing strategies as people are looking into easy plans that won't take much of their time and see results quickly.
7. Take reviews and follow up with your clients:
A nutritionist's main concern is to attract clients to grow their business. It is also important that you take their reviews and encourage them to share online reviews regarding your services. People tend to trust your expertise if they other client's satisfaction and reviews.
Further, follow-up with your existing clients, discuss their problems, and keep motivating and encouraging them to achieve their goals. This would help to retain your existing customers.
By following these nutrition marketing strategies, you will be able to attract more potential clients and build a strong and loyal customer base. These strategies not only help to get your business but also help in building your brand and creating brand awareness.