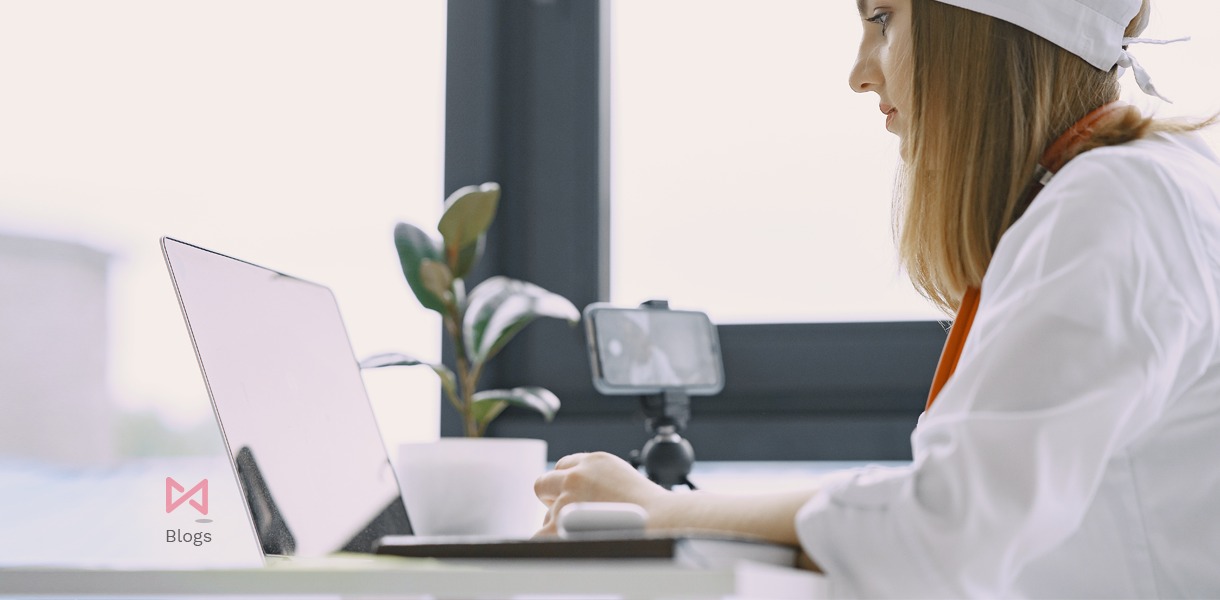 Apart from planning a marketing strategy to market & promote your wellness business, blogging is also essential to grow your practice as a nutritionist. Starting your wellness blog requires planning, research, data collection, writing, dedication, and promotion. Internet is such a huge platform that you can get a pool of trending topics that is related to your niche, data & facts relating to nutrition & wellness, etc.
Health & Wellness is now everyone's mind because of the COVID-19 scenario.
People are now searching & finding ways to build their immunity, keep themselves healthy, and how to protect themselves from this deadly virus. It is a good opportunity now to reach, connect, and acquire with audiences for growing your nutrition business.
Here we are sharing some of the major benefits of starting a wellness blog:
1. Internet is the new source of information:
Your audience is searching and spending their time for health and wellness information on the Internet. In this COVID-19 scenario, visiting hospitals and healthcare clinics for check-ups or to seek medication increases the risk of exposing oneself to this deadly virus. So the Internet is the new source of information where people will search for health care tips, advice, suggestions, supplements, healthy food, immunity-boosting tips, etc. And when you start making your presence through your blogs people will start knowing your presence and gradually your followers base will start growing.
2. Traffic to your website:
When people start to know about your presence through your blog and write-ups and know about the value-offerings through your write-ups, they tend to visit your website every time for more information, tips, and advice. You can set-up Google Analytics to see the amount of traffic your blog page is getting.
3. Your Business Grows:
After people know about you, your story, your profession, your work, and your successful case stories through your website, people will now connect with you to overcome their health challenges. They may order your products or contact you for getting nutrition plans, tips, or advice.
4. Build your authority:
Many nutrition supplements are being sold by different companies through their website, or e-commerce platforms, or at the market. Also, there are many nutritionists out there who are ready to solve the health challenges of the people. For normal people, it may become difficult to decide which supplement to choose or which nutritionists to prefer. So, people are looking for reliable and genuine health & wellness support, and insightful information about health especially during this situation of the pandemic. By blogging, you are helping to position yourself as an expert in your niche, building your authority and credibility.
5. Benefits of growing yourself:
When you start blogging, you tend to spend the maximum of your time looking for data, facts, new & trending health & wellness opportunities, etc. You tend to expand your knowledge and gain huge expertise in health & wellness. It will also help you to follow-up with some major or minor changes that would take in the health & wellness industry. Moreover, you can enhance your writing skills and pen down your knowledge and experiences as a nutritionist.
The biggest question will be where should you blog? We suggest you submit your blog on some guest posting sites initially to gain a customer base.
It is wise if you have your blog page on your website which would help you with brand awareness & SEO.