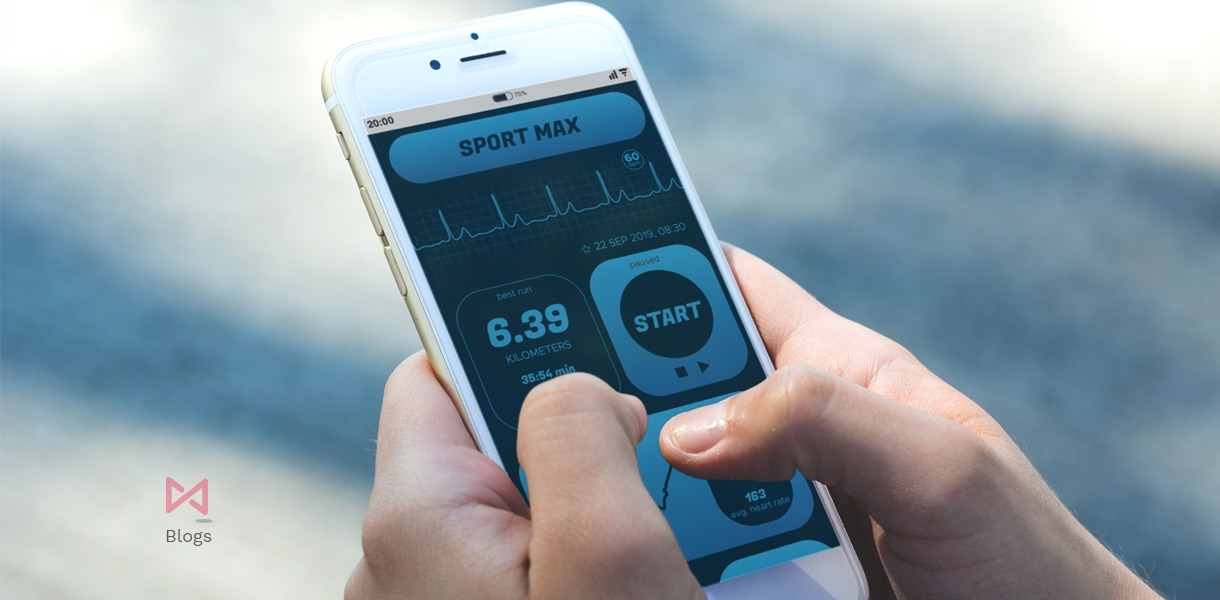 To aware people, more about wellness and fitness one needs to make things more interesting. People are used to getting all the things through one mobile click. If they want any information about health and wellness the mobile is there to answer them. In no time all answers are ready. But sometimes people get misguided will a pool of advice and tips. They don't get the required results and start to lose interest in health and wellness. To make health and wellness interesting and fruitful applications are developed so that people gain all the information at one single space. Your application needs awareness in society.
The market is wide open and so you need to make a plan with a strategy to market fitness app.
Application-based health and fitness are exciting. It is a mixture of both health and technology. The digital world has aroused the need and various ways of marketing. Your marketing strategy and way give you a rough idea about the success your brand will gain.
The following are some strategic efforts you need to implement when you make a Fitness App Marketing Plan. 72Dpiskillz is the best wellness branding agency that recommends the following plan of action to promote your health and fitness app.
Search your target audience
Once your application is built you need to search your target audience. Blindly promoting your application will only lead to waste your time and effort. Hence, before promoting your application try and find your audience who can be your potential consumer. Think where your audiences reside more online and offline. If your audience is on social media, find if they are joined to any health care community or not. Find a health community where there are comparatively more followers which can be your targeted audience. Once you are done with this homework then plan your strategy of promotion according to it.
Price of your application
Of course, every product in the market needs some price to be paid. If your application is primarily of paid type then it will be difficult for you to market fitness app because people do not want to pay for the product about which they cannot know. Hence find a way so that people may know something about your application developed.
Try to keep the basic features of your application to be free. Once people feel engaged in it or feel that your monthly plan is worth, they will be your permanent consumers.
Set your goal graph
Before going for promotions on a larger basis, define your goals of the budget for different strategies. For example, make free version download for application, email campaign, newsletters, social media, website, SEO development, etc.
Develop a marketing plan.
You must develop your application stepwise. It needs a tremendous search and R & D. Research and development is a basic part of developing a plan for your application. You can try monthly marketing and re-marketing your application.
For that, you need to generate awareness about your fitness application. It takes months to bring the plan into action.
In the first month work on marketing your application features online and offline. Reach the press and launch your application in front of the press. Find keywords that will help your SEO to be strong. Launch your website and social media sites. Tele-market in form of message etc.
In the third month of launch actively advertise on social media sites such as Facebook, Instagram, and other social media sites. You will be recognized by a large pool of people. Monitoring if your plan goes well is a part to market your fitness app effectively.
In the fifth month collaborate with some industry leaders and influencers for marketing your application. Influencers can be celebrities or fitness experts you know. Hiring an influencer can help you to add a reputation to your brand. Sometimes your former clients can be influencers. Learn from healthifyme app. Their users play the role of influential marketers.
In the seventh month go for automated e-mail marketing which will help reach your e-mail advertisements to the audience's e-mail inbox automatically. It is also called as e-mail remarketing. You can also re-do all the things done in month three and month five.
From month nine to month twelve, work on review management, in-app advertisement, referral marketing, content marketing, video marketing, social media marketing, show your success through video messages by the former clients. Also, you can add personalized training to your app.
You need to remember one thing when you make a Fitness App Marketing Plan you should be very careful while choosing the basic features which are going to display for free. People should get all the ground or key features so that they enjoy the basic features of your app and also tempt to use the premium features.
This can lead to building your brand successfully!