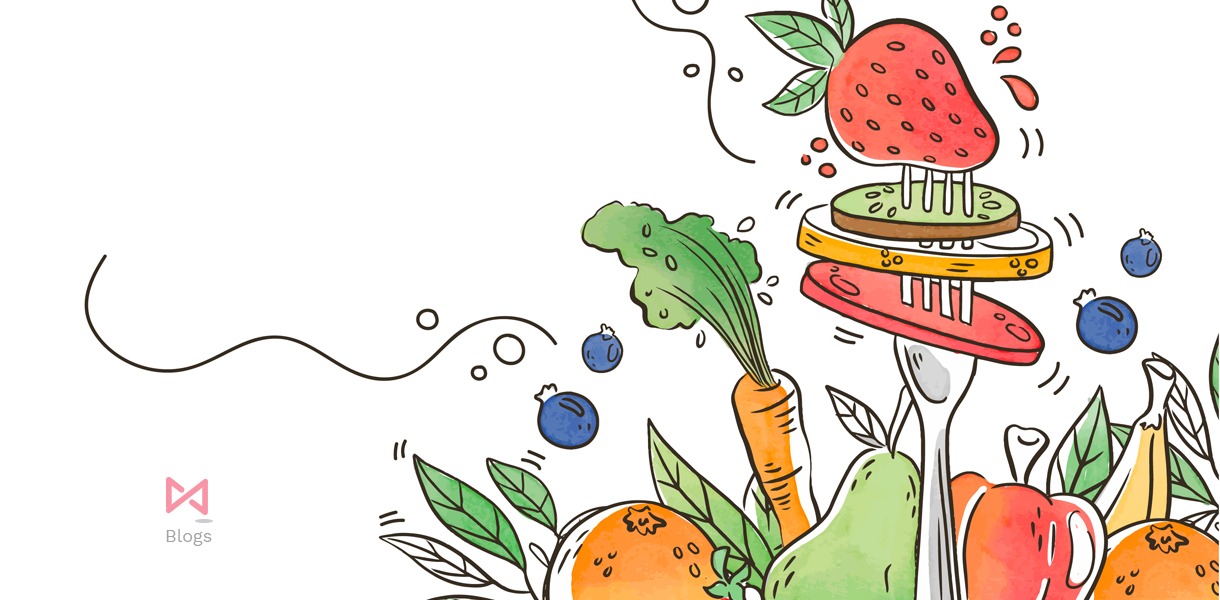 Health and wellness is a broad and deep concept. It deals with the wellness of customers. Wellness is very important.
It is the question of birth and death where wellness is concerned. People are now willing to turn healthy. Wellness is the top listed priority for people. They are aware of the advantages of healthy food. At the same time, they are unaware of what healthy food is for them and how should they have.
As there is an increase in stress, there is an increment in disease. To overcome such things, dieticians play an important role. Dieticians focus on healthy food according to the need of a particular patient. For example, a patient having sugar should have a different diet than the patient having thyroid. Dieticians help both of them to lead a stress-free life by making a small change in diet.
Dieticians as their private practice, need to market their passion for curing people. They should understand the market and hence need to showcase their unique way of curing people.
Following are some must-know marketing strategies for dieticians to build and grow their new patients:
Create a social media platform
Creating a social media account is personally connecting to your target audience. Growing yourself through social media is a very effective way of marketing yourself. You should first work on the ground level and create your business page on social media. It will help people recognize your name, your brand, and your passionate service. Your consistent post on social media defines your passion you have about your work and your content in the post reveals your knowledge. Hence, you should be posting a specific and relevant post on social media. Communities on social media can be your potential customers as people following the social media communities are equally interested in health and wellness tips.
Present your case studies in public
A case study is a practical and professional form of information marketing. Keeping a record of your successful clients and prepare a case study on it. Marketing through a case study will help people to trust you even more as it is a practical outcome of your service. The data presented by you is the representation of your passion and talent in you. It can be your USP. It will be helpful for you to connect with the people as people try to relate themselves to what they see.
Promote your service through Google ads
Paid Google advertisements are in trend. Google ads are result driven as it is the most targeted form of reaching the audience. The only thing you should do is make an effort to enlist your business in Google ads.
Stream online testimonials
Online testimonials are nothing but a written form of success stories. People get engaged and connected easily through success stories. It will create mouth publicity of your brand. People tend to trust the mouth of words than just reading it. Hence, by showing the testimonials you can directly touch their emotions. Showing your testimonials online on social media platforms, websites, and yelp page and also as a post on Google ads may help you grow your new customers.
Work on SEO effectively
An effective SEO directly helps you to increase organic traffic on your website. Your keywords, contentment clusters play an important role in building SEO. It will help you rank well in the Google search engine so that it searches you in no time. Take a keen market search so that you get what people search while searching for a dietician. Work on the SEO page accordingly.
Build content
Content writing is an easy way to connect with people. Write articles and display on your website, social media site to increase engagement. It delivers the emotions and caliber you have about your service. You have to feed people with some content before they come to you. Hence, content writing is an important way to start communication with people.
Create a free e-book
People like to have some free services. They feel it like cream to have something free. Reading your free e-books may help then increase knowledge and awareness about health and wellness. You can also publish some e-newsletters supplements which contain healthy recipes which people should try and be healthy. For example, you can add different recipes for diabetic people. They will enjoy and like you and your services.
Get listed to Google by adding business
Google my Business is a very important and easy platform to market your business. It will help you to make people navigate you easily. Google my business will help the local visitors to reach you as people Google for 'Dieticians nearby me'
A well-planned marketing strategy is a key success to any business. Hence, plan strategy according to it. We 72 DPI Skillz as a wellness marketing agency can help you strategize the business policy.