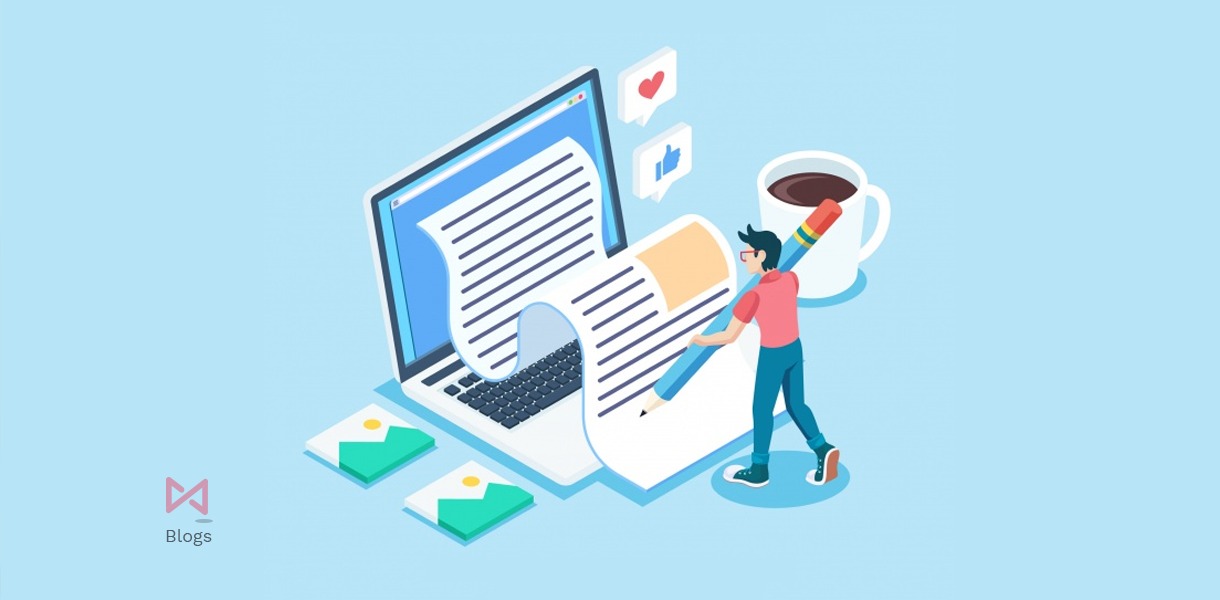 Your business continues to generate lead and gain long-term success with consistency & quality. No matter what business you run, digital marketing is an essential part to promote your business, long-term success, and to get more customers. To promote and grow your health & wellness company, you must have invested in a Health & Fitness digital marketing agency that would help you with your digital marketing aspects. To enhance your SEO work, agencies must have worked on an effective content marketing strategy, to build content for your blog pages.
Why there is a need for a wellness blog?
People are making their presence online. They are more into the online world and search for products, services, answers, information, etc, online as the Internet is a huge platform and can give immediate answers to their solutions. Businesses have and are continuing to make their presence online. The best way for your online website to be found in SEO.
Search Engine Optimization helps your website to be visible to users by working on both on-page & off-page aspects and to high rank on the Google SERP. The Health & Fitness digital marketing agency works on your website's SEO so that people can know about your presence. Writing content or having a blog page on your website aids in the work of SEO as your readers can find you on the Internet.
The Health and fitness digital marketing agency helps your readers to find you by providing valuable content that is keyword rich. Keywords are the phrases that are frequently searched on Google by the users. Also, through content marketing, you can provide your users with a variety of solutions, suggestions, healthcare tips, promote your products or supplement. This will help to attract huge traffic to your websites.
Being a Health & Fitness digital marketing agency, we are sharing a few suggestions on how to create a wellness blog that gives you more clients:
1. Provide Value:
Content Marketing is beyond those traditional marketing methods where your only motive was to sell. For your business to sustain in the long-run, make sure you provide your readers with some valuable content, health data & statistics, facts, healthcare tips & advice, etc. You can promote your practice and products in context with your product.
2. Define your niche:
Wellness blogging has numerous niches. For example Weight Loss/diet plan blogs, Training/workout blogs, healthy food blogs, etc. This would help your audience understand what you write and are trying to convey. There is no need to stick to a niche, but this could help in creating your content marketing calendar and list of topics in each niche.
3. SEO Friendly:
Your efforts in writing content will go in vain unless your readers don't know about your presence. Make sure your content is SEO-friendly, by targeting the right keywords and keeping your content genuine and authentic.
4. Be consistent in blogging:
It is difficult to keep up with all the moving parts of your online business. Inconsistency is the mistake that some business owners make in their content marketing approach. Quality and consistent content matter a lot when you are into content marketing to connect with your audiences. Consistency is the key to build to trust amongst your audiences. When your followers know that you are consistent and can expect an article on a particular day, they subscribe to your notifications, and become a consistent part of your routine and wait for your articles/blog to read.
5. Social Media:
Make sure you promote your blog/articles on Social Media so that your blog page can reach to maximum people. Also, have social media sharing options at each & every content of yours so that your readers can share their favorite content of yours on their feed.
6. Create a blog funnel: Blog funnel is the process that leads up to a conversion. You can create a blog funnel by setting up a Facebook Ad that leads directly to one of your best blogs where you think you can generate leads for your practice. Make sure your blog has call-to-actions and direct links to your main product or your contact page. This will also help to attract huge traffic to your website.
Writing content, being consistent, and having unique ideas for your content is very challenging.
The path is difficult, but when you are consistent in your content strategy, your effort will pay off.
You can take the help of a Health & Fitness Digital Marketing Agency that will help you in your content marketing approach.