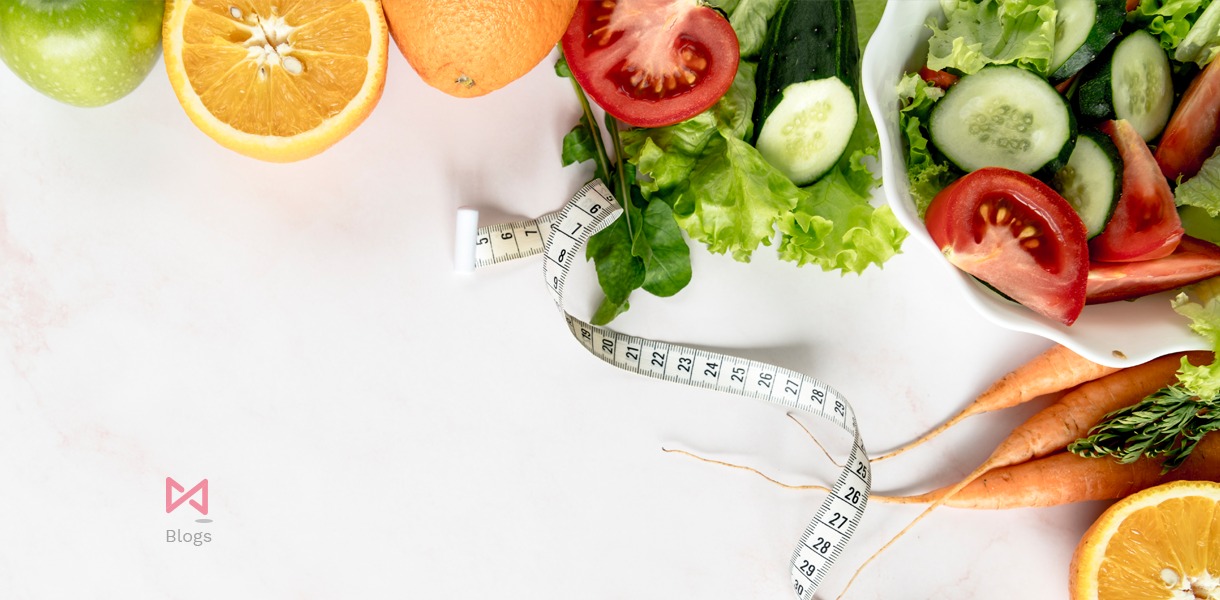 Health and wellness industry has a drastic increment in its followers. People are turning towards being health-conscious. They want to balance both health and stress in their life. Health coaches or nutritionists with all their passion are ready to help people in every way they want. They have a focused intention of changing the eating lifestyle of people and bring it on a healthy track. All they want is their patients should start leaving a healthy life before getting engrossed with diseases. The study represents that the main cause of most of the disease is stress.
Nutritionists are struggling to showcase their passion in the competitive market. They are trying all the offline and online mediums to market their passion. To overcome these competitions, the nutritionists should try and stand out in the competition. Strategic online nutrition marketing is very important to reach your passion for a large number of people at the same time.
Following are the 4 essential steps for online nutrition marketing
1. Use your passion to the target market
Passion is a key tool for any business. You should know how and where to showcase your passion and target your audience in the market. Start your work with friends and family. Help them healing and change their lifestyle. By the time, you will come to know what your niche is and talk about the same outside. It will give you energy and will help to target a new audience.
2. Engage with people
You should find a place where your audience gathers. Social media is the best platform. There are many communities online where people gather and share, search about health and nutrition. Join these communities; those will help you gather information about your targeted audience. You will get a brief idea of what actually market needs, what people ask questions for? Answer those questions and make your market identity. It is also a possibility that people will ask you for your contact. In this way, the sharing of contact details will take place. Be consistent timely so that people will remember you. Also, use consistent language while answering the questions so people can understand you with ease and will like you as a brand. People will create a connecting bond with you if they like your way of answering their queries.
 3. Create programs and show your developed products.
You must have developed your products after doing all your homework in step 2. That is after talking to more people you would have understood what products are needed in the market. Create online programs such as seminars or webinars, so that you can put forth your products in front of your potential clients. Talk more about nutrition and the benefits of a healthy lifestyle. Tell them how your products are useful for them daily. In short, you can be an online nutrition coach. It is in trend today.
4. Create an online platform for marketing nutrition.
Create a website. It will be helpful for people to reach you. You can also showcase your products, videos, and seminars on your website page. It will be as good as one to one or direct marketing.
To increase traffic to your website, build a killer SEO content. Be effective by sharing your advertisement links, video links, and social media links to your website.
Partner with the experts who will work for you as influencers in marketing your brand. Also, take suggestions from them to get updated about new healthy products to be added to your products. Don't forget to share these products with the social media communities you built in step 2.
A continuous engagement online will help you to socialize with more new people. You can also offer some healthy recipes online so that people who cannot afford your fees can take benefit from it. Make sure you are constant in sharing tips. Offering a free e-book for health tips may also help you to keep people connecting with you.
If you are new in this industry and looking for some professional add-on for marketing, then 72 DPI Skillz helps you with online nutrition marketing. We come up with the best online nutrition marketing ideas for health and wellness digital marketing.