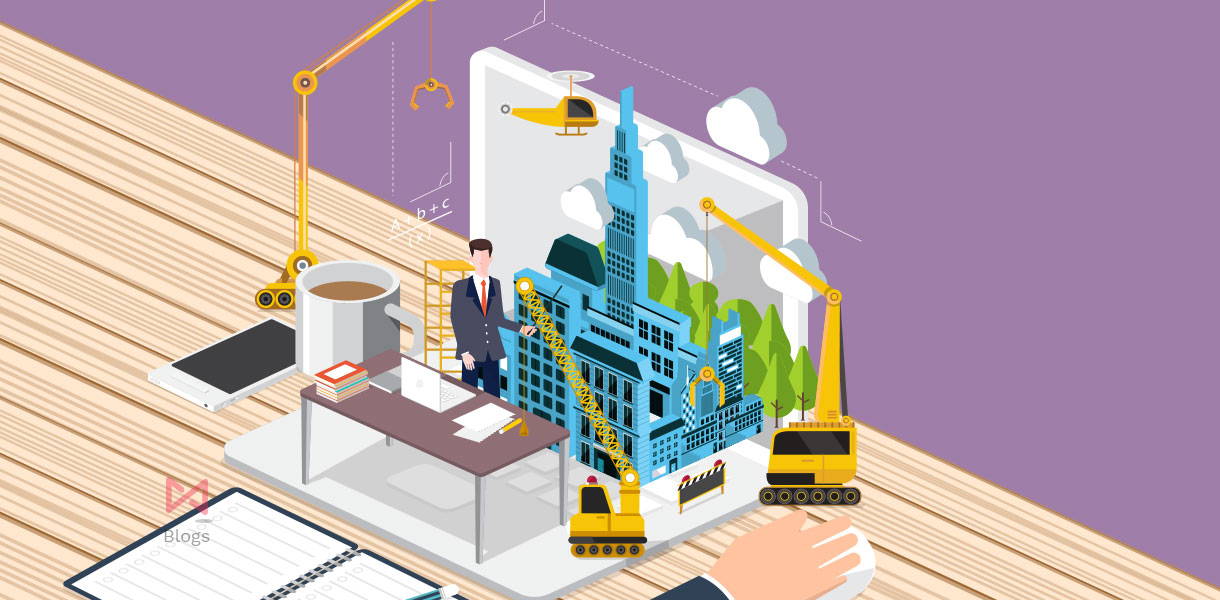 An architect is the one who gives the best aesthetics to a building. There is a large competition in the construction business. In the construction industry, it is very important to present yourself. The most important thing about presenting yourself is how you present yourself. You might be a young talented architect finding for a job or new clients for a firm, you need the people to know you by your name. You need to grow your brand to make yourself and your firm a stringer brand. Your skills and talent should have face followed by your name. It will help you build a strong client network. If you are new in marketing yourself and the firm and unable to make out where to start, take professional help. Outskirt your marketing with a brand marketing agency.
For marketing yourself as an architect, first, you should understand what your goals are. Once you set your goals and objectives, then go for personal branding. Personal branding is all about representing yourself in a unique way or show uniqueness in your work in a most structured and unique way.
You need to impress your present clients, your potential customers and friends to build a network. If you wish to have an authority on your marketing network, then you need to build authority on online networking. Moreover, you need to engage them in communication with you. A brand marketing agency helps to showcase your work with its engaging representation.
Appeal people to believe in you

With your technology standards and your talent, you need to match your relationship standards with the people. In short, you need to attract people towards you to build a relationship with them. People will love to be in business relation with you if they like you. Hence, you need to communicate with them by having a conversation with them. Showcasing the business values and respectful decisions taken by you will help people know about your passion in architecture.
Your website can help your representation of your passion. The photos and videos on your website show your talent and passion. Also, it shows your niche. It gives a glimpse of your dedication to your work and how much you follow your passion. 
Appealing people believe in you is not to be done once. You need to do more and something new to attract more people towards to and trust you as a brand. You should add content relevant to the photos projected on your website. Not only on the website, but you should also be present everywhere every time. Writing articles as a piece of advice and sharing YouTube videos consistently, may also help you to show your presence. It helps you to showcase your talent as well as gain the ability to trust in you as a brand.

Brand yourself through content marketing

Once you are set to grow your brand with the research of your objectives and goals, you should be focusing on your content. Marketing is different for a company and a person. When you are going for your branding you are not only selling your product and designs you are showing your ability to work as architecture. Everyone will be interested to know about you and your views on architectural designs. Hence, it is an important thing to reach and gather your audiences through content marketing. 
Content including articles, images, and videos should acquire your priority list of content marketing. These have a full impact on people's minds. You should select the topics for articles that you have a personal passion for. It will be an authenticity certificate for you as a brand. If we write articles on the topic which we are not personally attached to, we will never reach the emotional touch pint of the people. Your authenticity and honesty in your writing will attract the audience's attention to you. Engagement and trust will be easily gained by you through content marketing. 
 
Give top priority to what people want

You should always research first what people want from you. It will help you to mend your marketing plans. You might have a question that it will build the gap between your passion and what people want. As every people think differently, you should be having the quality to reach the people searches and read people's mind and just make a way to satisfy their searches. Also, you can diversify your niche by adding another professional with different expertise to your brand.  
Show your portfolio through social media

Social media is the two-way traffic (One side you get updated every time and on the other side keep the world updated about you). 
One important advantage of this platform is you can represent your portfolio to a large pool of people in the simplest way possible. You can have professional as well as casual communication with your clients. It will help you to maintain your professional image in a very casual way. Facebook and Instagram stories may help you to attract people and keep them updated about your current projects and also you can add value to your brand by showing your online presence. 
To attract with an impact, you should also add some AutoCAD designs to show your technical strength. It will develop an interest in your audiences and they will show trust in you. Educating people through social media can help you to gain the engagement of the people.  
Last but not the least, add a slogan to your portfolio. Slogan says a lot about your brand. Your slogan should be attractive as well as relevant to your work and your business. If you want to grow as a personal brand for architecture you should stand out of the crowd. Your marketing skills should be sharpened and updated all the time. To make it more effective, try to gain professional assistance or support from a brand marketing agency, we 72 DPI Skillz are ready to help you to make your brand grow. Its skillful marketing strategy makes it one of the best brand marketing agencies in Bhubaneswar.