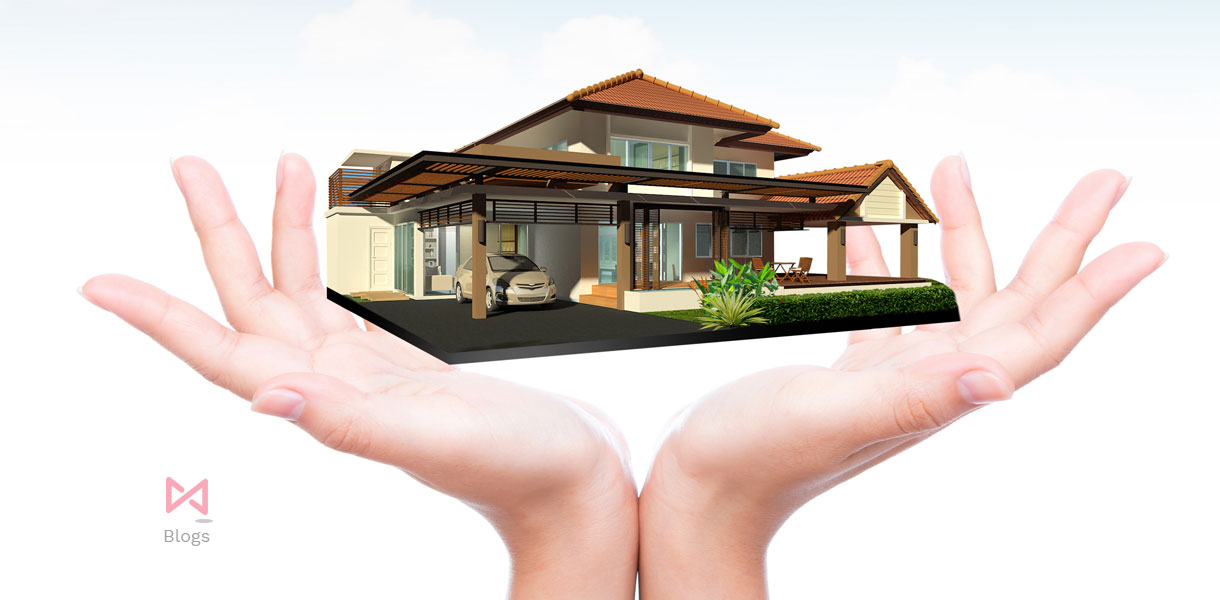 The real estate section is one of the vast sectors. Being a real estate consultant, land consultant, agent, or an estate developer it is very difficult and complicated to lead in this sector without a brand. To create and market, a brand there is a need for perfectly planned strategies. The brand marketing agency helps you to create a flawless brand with its expertise and uniqueness.  Being any of the above you need to go for personal branding. They recommend and use the following guidelines for your real estate brand marketing. While planning your marketing strategy, your marketing should be practical and up to the mark. It should help you distinguish yourself from your competition. 
In further part, you will come across some guidelines which will help you reach the sky with your marketing techniques. The following marketing guidelines should be taken into account. It will add value to your brand. The guidelines will be fruitful for adding value to your marketing efforts and investment of your money and time in marketing. 
Speaking traditionally, the potential property buyers or sellers used to simply call the estate agents and complete their work. It is not the scenario today. The buyers and the sellers will search for the best through their digital devices and reach them. Hence, you need to create and market your brand to appeal to them to meet you. A perfectly planned strategy will never let you down. 72 DPI Skillz, as the best brand marketing agency, provides you with the best real estate marketing guidelines. The guidelines are as follows. 
Create your brand
To make your brand well-known you should invest first in creating and developing your brand face. Wisely design logo and business cards to give your brand an on-paper face. Your brand name and logo should be relevant to your business. It should give an idea of your business in every manner.
Create a professional and effective website
A professional and creative website is a must in the real estate business. People search for you through your website. Your website should be informative as well as creative. It should contain all the information about your business, your working areas, your pricing. It should also give information about your happy customers.
Make sure your website is mobile-friendly. Google is focusing its ranking on a mobile-friendly website. Along with a mobile-friendly website, your website should copy content friendly. Means users should be able to copy content about a property you have updated.
The content on your website plays an important role in SEO ranking. Hence, you need to optimize your website with proper content. It helps to gain organic traffic to your website.  
Stimulate customer service fundamentals
All the marketing services have become customer-centered. It means that customer service means a lot for marketing a brand. The services you deliver to your customers have a high impact on your real estate agency reputation. Your customer service fundamental works as referrals to you. It spreads word of mouth about you. Everyone knows word of mouth means a lot for a real estate agency. 72 DPI Skillz, one of the best brand marketing agencies understands the need for customer satisfaction. It provides you with professional help to uplift your customer service policy.  
Stay updated with social media accounts
Social media is a platform where you can share information about your business in front of a huge crowd. Social media has communities where you can share your views have a conversation with the people of the same interest. You can gain or generate new leads by posting your advertisements on your social media page and the communities you have joined.
You should be active on different social media platforms and market your property business uniquely on every platform. Posting your success stories content, your recent work, your ideal work, and some informative blogs can help you gain shares on social media. Everyone knows that the more shares you gain on social media the farther your brand name will go. Active and consistent social media presence is also equally important on social media. You can be active by replying to others' comments and place your views on other comment boxes.  
Accelerate your video marketing through YouTube. Make sure that you create most HD videos and they are fully informational. 
Focus on local area marketing
You should always remember that your local area people are going to be your referrals. Hence, focus on local area marketing. Showcase your expertise and experiences most to the local area people. It will again help you to represent it to other local people. It will spread the word about you.  
Concentrate more on content marketing
Content is one of the easy and focused ways to engage your targeted customers. Write some informational blogs that educate people about property investments, buying and selling, renovations etc. It will help people know about your interest in your business and your updated knowledge about real estate.
Writing blogs and columns about the real estate and property rates in newspapers can help you to drag the attention of the local people towards your business. Hence, your content marketing should be equally active on online and offline platforms. 
The content on your website gives you place in Google's SERP which is very important to your online presence. Taking professional help for your SEO content helps your Google ranking to be up to date. Best brand marketing agencies recommend the focus on your content keywords to create brand awareness.  
Be active in the conversation
You should be active online and offline. Having a conversation about a topic always increases knowledge. It helps to represent your knowledge in front of your targeted audience and also helps to keep them engaging. Keeping engaged in your brand is very important. A lively conversation gives life to various leads and present clients to be converted into your referrals.
Be a part of real estate listings
Getting enlisted on real estate directories is one of the useful ways to reach maximum people. Also, there are many online real estate forums where you can get enlisted by sharing information about your business. It spreads awareness about your brand. 
 
Attend real estate related events
There are many events and fairs related to real estate that are organized by various real estate associations. They may be at the local level or national level. Try and participate in these types of events, so that your brand goes through audiences' eyes and you will get a chance to engage one to one with the audience. It helps you to change your targeted audiences in potential clients.  
 
Real estate postcard through multiple platforms
Create an attractive postcard with proper descriptions about your real estate business. It helps you to reach the touchpoints of your clients. Broadcasting these postcards through WhatsApp, mailing and direct postcards directly can help you to reach the emotional part of people.  

Create smart email campaigns
E-mailing is one of the oldest and best ways of marketing. You can reach professionally to your audiences through the mailbox. Maintain an e-mail marketing calendar to make marketing consistent.
Make utmost use of virtual property showcase
It is very important to attract new leads to your brand. Attractive visual content will help you to drag the attention of your potential clients. Hence, you should choose your visual content carefully. You should remember to share high-resolution images and high-resolution videos. You should share your successful designs through 3D images and videos. It will educate people about the way you work. Also, it is engaging.  
You should always remember that being an agent, property consultant, or real estate developer there is no common point of marketing. You should understand the need of your business and work according to it. 72 DPI SKILLZ as the best brand marketing agency provides you with end to end marketing services. 
Read more: Real estate marketing guide