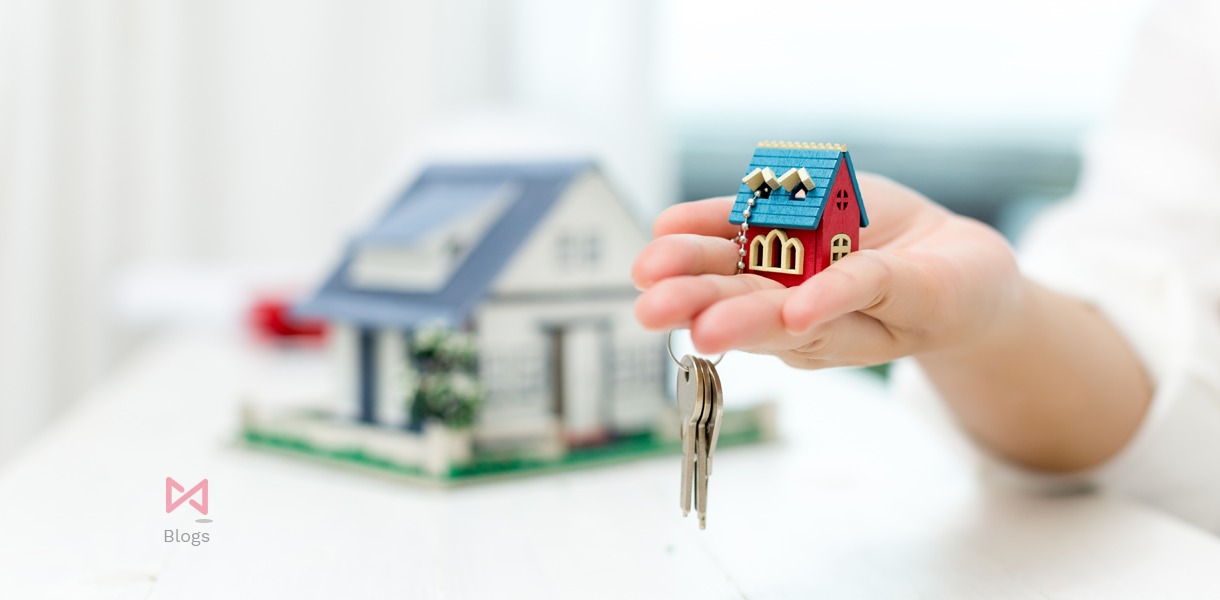 COVID-19 has led the market to nowhere in India. It has affected the lives of people. The population is facing crises. Along with the common population, the Indian economy is facing crises too. During this phase of crises, some businesses are shutting down where some businesses are busier than earlier. Some sector of the market is facing a shear slowdown. Real estate has no exception. It is also the sector that is highly impacted by the corona outburst. Their marketing also is facing a slowdown. They need to sharpen their marketing skills. Today, people have got more free time in their hands. They tend to spend most of their time with their mobile and other devices screen.  The best brand marketing agency in Bhubaneswar advises you to make keen use of this marketing opportunity.
It is the time where you can improve your marketing skills and gain potential customers to your real estate plan. People have ample amount of time to listen to you. Your engaging marketing skills can make them your potential customers. You need to shift your marketing content from traditional to digital. 
It is a COVID-19 lockdown situation. People cannot gather and visit your place or you cannot reach people directly. Hence, shifting your marketing towards the digital era is one of the important ways to reach people. 
The best brand marketing agency in Bhubaneswar recommends the following real estate marketing ideas during the COVID-19 outburst. 
We understand that real estate businesses are facing a slowdown. Hence, the marketing budget might also be facing a slowdown. To increase its immunity, we have come up with certain cost-effective marketing ideas that will boost the immune system of your business.  
Generate surveys
You need to know what is in the mind of people before marketing your brand. Surveying is an easy and effective way to understand the need of people. Also, it gives you a generalized idea of your marketing strategies. If you already have a marketing strategy then in which area you need to work the more. Also, people will be aware of your brand. Awareness towards a brand is very important for a brand to improve its face value in the market.  
Run online contest
Organizing sponsored contests help you to attract more people. It is one of the best ways to engage people. Offer some giveaways or discounts while running the contest. Lucky draw contests may also help you. In the COVID-19 period, people want to pass their time in a meaningful manner. You contest events that may engage them also educate them about various real estate ideas. It may also be an appeal to them to invest in real estate for a better future.
 
Personalize marketing
These days' people are going through their mobiles scrolling, the advertisements and videos recommended by their friends' influences and family. It is time to stand out from the crowd and be personal with the people. Instead of sending mass emails consistently, focus on direct and personalized e-mails, postcards, and messages. It will generate an impression on people that you care about your clients on a personal level. It will also represent your customer service policies and fundamentals.  
Produce high impacting videos
Videos have a high impact on people's hearts. Creating videos may be time-consuming. In COVID-19, take this time as an opportunity to improve video content for your real estate business. You can create animated videos about the development of your existing or past plans. There are many low-cost tools available in the market. Make the best use of them to create and edit focused videos. Focus mostly on creating high quality and impacting videos. You can also make a video for your business cards and send them to your client's WhatsApp for advertising.
 
Focus on creating virtual homes
Buying or building a home is a basic dream of every individual. This dream is traditional and hereditary. Hence, you need to focus on showcasing virtual infrastructure creating 3D and 4D images and videos of plans. It will help you to touch the emotional points of people and engage them with your brand. Attracting them with your work is one of the best ways to market your brand. 
   
Testimonial videos
Word of mouth plays an important role in marketing. Posting the videos of your former happy customers can play a role in referrals for your brand. People get easily attracted to visual testimonials. They get engaged with the real-life stories and experiences shared by the customers. Hence, using social media account and many other platforms you can stream your testimonial videos. It will help you to show your expertise in real estate. 
Offer free advice
Posting a daily tip about the buying or selling of property will help you to engage people. People want to be mentored personally for buying or selling their properties. Your free and true advice will help them. 
Post your columns in e-newsletters, write a content or a blog educating people about the current situation of real estate in the market and what can they do for their property investments or the investment it the property they have already done.
Help the local community
Pandemic times are going bad for some people in the community. It is a community price. Helping the needy is the need of time. Helping the people along with the organizations or being a sponsor partner with them will let you build an image in front of the community. The community always remembers the person who has helped them during the crises. But remember you do it with full of honesty.
Honesty is the best policy
You should never be taken aback while posting your personal information or advice. Honest and truthful advice always reaches the heart of the audience. It shows authenticity in you as a human and helps to gain the trust of the clients towards your brand. Trust and bonding are very important for a brand to make a place in a human's heart.  
    
This COVID-19 pandemic is the situation where we need to stand for each other to stand strong against it. If you are in the real estate business sector and want to improve your brand marketing during COVID-19 outburst then 72 DPI Skillz, the best marketing agency in Bhubaneswar is always happy to help you.