UI & UX FOCUSED
Specialised Mobile App Development Agency
focusing on better user engagement
ABOUT APP DEVELOPMENT
Developing innovative, purposeful and creative apps with Passion!
An app is the most sought-after customer accessibility solution used by many businesses to seamlessly connect and interact with their customers. The flexibility and customization of an app offer make it the most preferred engagement medium for the customer's delight. A mobile app (either android/ iOS) makes it easier to curate user-centric personalized communication.
At 72 DPI Skillz, our focus is very much central to the accessibility and usability of the apps; to build software that is innovative, reliable, and scalable and drives better user engagement and experience. Our app development solutions are creative, customer-focused, performance-driven, strategic mobile solutions that deliver results.
Our creative and passionate teamwork behind the scenes to curate custom mobile solutions seamlessly for startups and enterprises. Our experienced software development team will support you across your journey from brainstorming the idea, developing an app concept, exploring all the possibilities together to creating a digitally transformative mobile solution.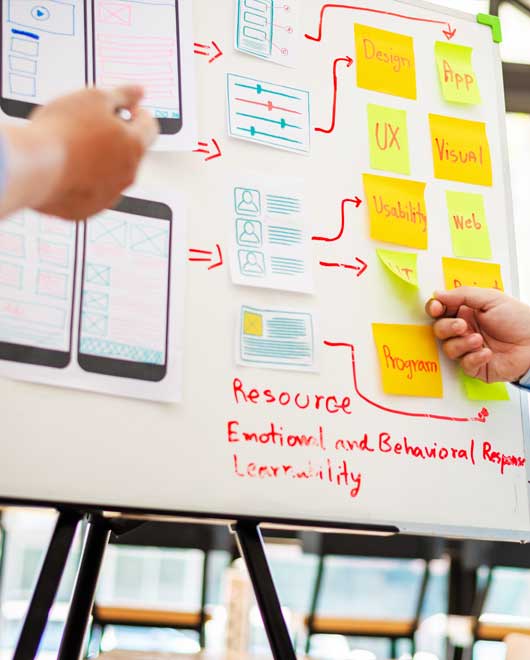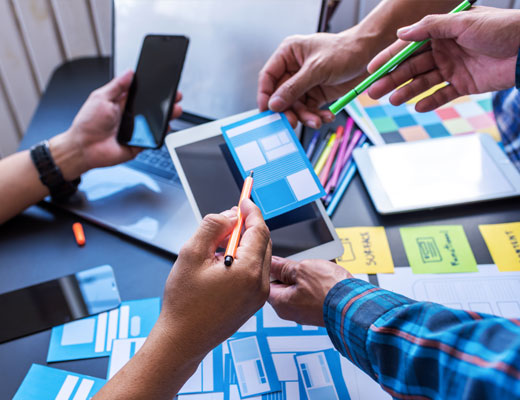 How do we create the right Mobile App that your Customers will Love!
For every business flexibility is the key. Being flexible to the customer's unique requirement and delivering the most innovative solution.
Our
12 Steps

to Creating a Successful
App Development Strategy